Meet Our Doctors
---
Dr. Terry Yat Y. Tang was born in Hong Kong and grew up in Los Angeles, California. He completed his undergraduate education at the University of California, San Diego (UCSD) in 2001. He received his Bachelor of Science degree with cum laude honors in Biochemistry and Cell Biology. He then completed his dental education at the prestigious University of California, Los Angeles (UCLA) in 2006.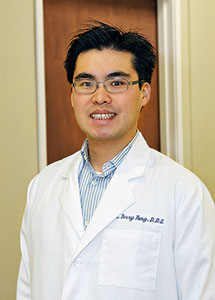 Dr. Tang is proud to include his partner Dr. Carmen Ha in his practice. They first met in high school and continue to share common dreams and goals.
Dr. Carmen Ha also graduated from UCSD in 2001 with cum laude honors in majoring in Biochemistry and Cell Biology. She graduated in the same class as Dr. Tang at the UCLA School of Dentistry in 2006. Upon completion of dental school, she continued her dental training through a one-year general practice residency at the Veterans Administration (VA) Sepulveda Ambulatory Care Center. Through the program, she learned to treat the most medically compromised population in a hospital setting without sacrificing the integrity of the dental treatment. From this training, she is even more competent to provide the highest quality oral health care to these patients.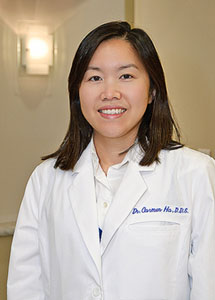 Dr. Tang and Dr. Ha are proud members of the American Dental Association and the California Dental Association since 2002. They are also members of the local Central Coast Dental Society.
Dr. Tang and Dr. Ha also enjoy giving back to the community. They have actively volunteered for the "Give Kids a Smile" and "Donated Dental Services" programs.